You're Here - Welcome!
When I became a boy mama in 2019, I knew the styles and colors that I wanted to dress my son in. I wanted neutral tones - browns, greens, greys - with fun touches and designs.  Upon realizing how little there was out there and knowing other mamas wanted the same things - I decided to open my own store.We started online in August 2021, and began doing pop-ups that entire fall and holiday season. We opened our first brick and mortar location on April 1, 2022. We've grown so much since then, but our mission and ideas have stayed the same. We offer clothing in neutral colors and designs; custom pieces (have you seen our "initial patch" collection?); coordinating pieces for siblings and mamas; as well as beautiful gifts for new babies and birthdays and all the days in between. 
Have a question or want to get in touch? You can reach us a
at smithandsaylor@gmail.com or 978-609-4073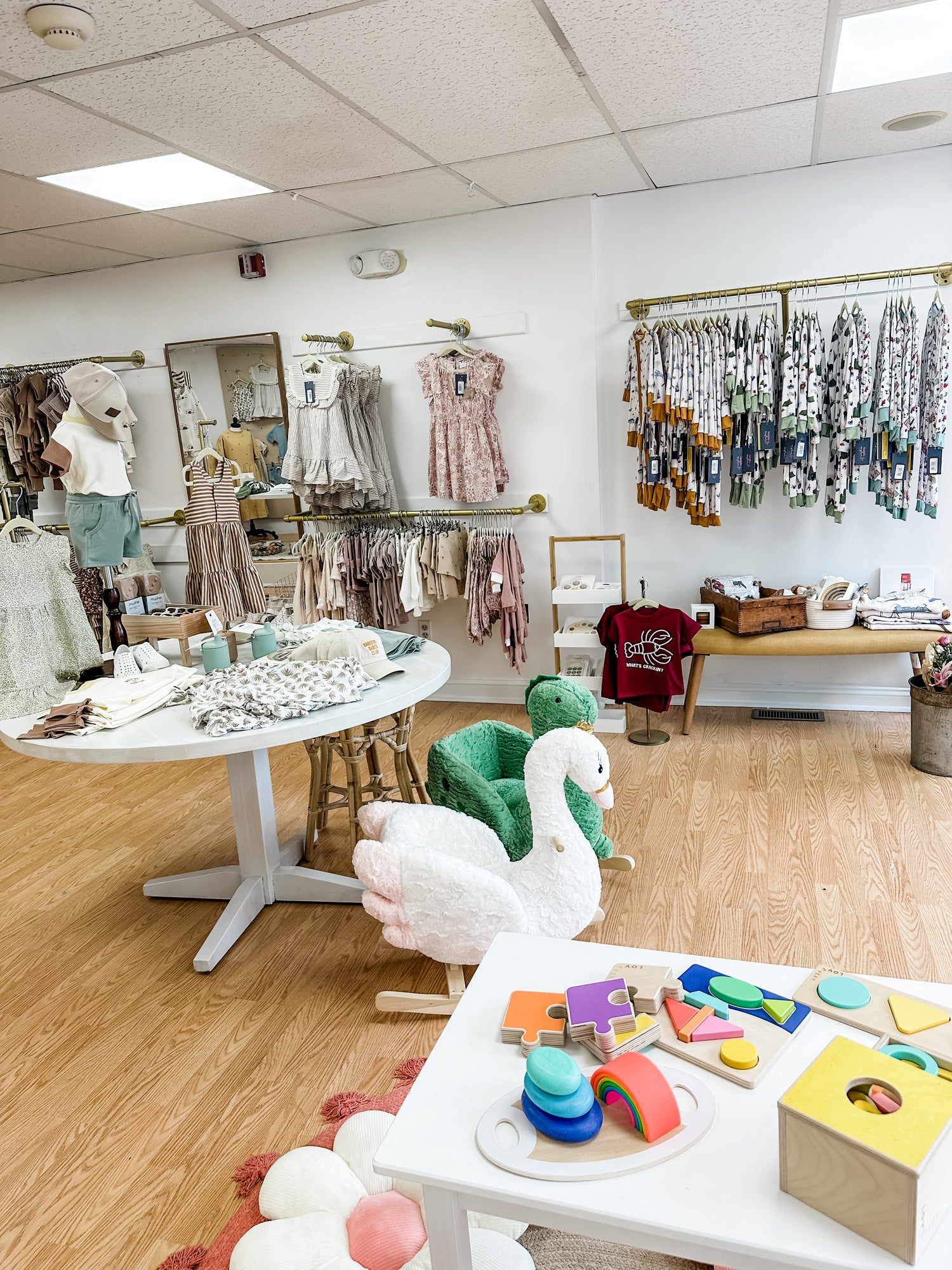 Visit Our Shop!
82 Main St, Amesbury MA
STORE HOURS:
Sun - 11AM-4PM
Mon - CLOSED
Tues - 10AM - 4PM
Wed - 10AM-5PM
Thurs - 10AM-4PM
Fri - 10AM-5PM
Sat - 10AM-4PM
Map It!